Mission & Vision
HandsOn Central California, formerly known as the Volunteer Center of Fresno County, Inc., has served the community since 1962. It was founded by a group of community leaders who saw the value of volunteerism as a tool for community change. In 2008, The Volunteer Center became a transformational affiliate of HandsOn Network, and expanded to serve Fresno, Kings, Madera, and Tulare counties.
Our Mission
HandsOn Central California INSPIRES, EQUIPS, and MOBILIZES people to take action to serve their communities.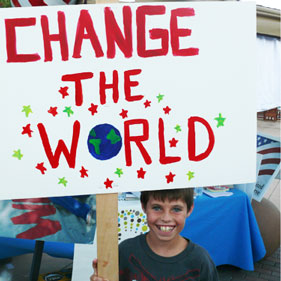 Our Vision
HandsOn Central California's vision is that one day every person will discover their power to make a difference, creating healthy communities in vibrant democracies around the world.