HandsOn RSVP Advisory Council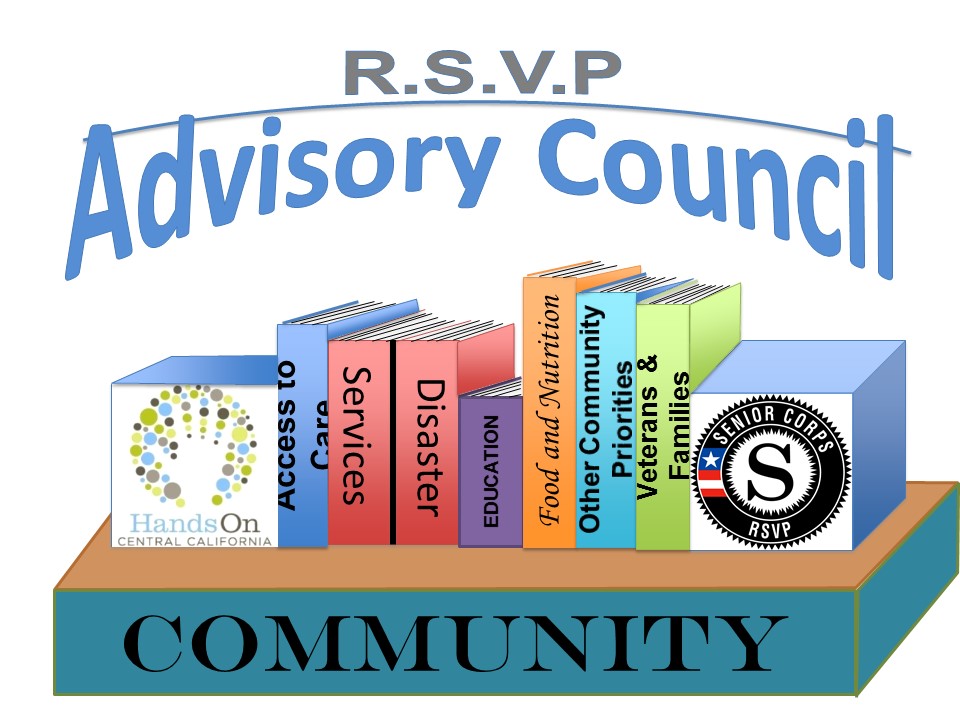 The HandsOn Advisory Council is comprised of RSVP volunteers.

The council is a great way for volunteers to take on a leadership role with RSVP and get more connected to our program. Our council helps to make important decisions about RSVP and keeps our sites connected. The Advisory Council mentors sites to let them know about new relative RSVP information, such as deadlines, policy changes, and upcoming events. We depend on our Advisory Council to help keep RSVP growing and an important part of our senior communities. We are always looking for more members, if you are interested please take a look at the different positions that are available with RSVP and contact RSVP director Gurprit Jhujj at 559-237-3101 or gjhujj@handsoncentralcal.org.
Retired Senior Volunteer Program: Important Events