Special Events
HandsOn Central California holds many large-scale community wide events and service projects throughout the year. These events engage hundreds of volunteers in serving our community and our partner organizations. Our events are centered around our 5 impact areas: Education, Environment, Economy, Emergency & Disaster Preparedness, and Equipping our partner organizations with resources and volunteers to better serve our community. Check out our upcoming events below and sign up to receive more information about how you can get involved in these great events!

Hands Across The Valley Awards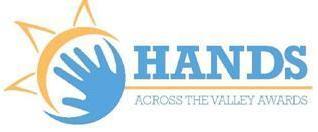 HandsOn Central California celebrates 50 years of support to volunteers and the agencies they serve in 2016, and we have planned an extra luncheon. All nominees will be honored and recognized for their efforts in our Valley at a luncheon.