Literacy by 3rd Grade Program
About the Program
HandsOn Central California with the support of the Corporation for National and Community Service (CNCS) and Fresno Unified School District (FUSD) has established volunteer programs in 12 FUSD elementary schools. AmeriCorps VISTA, or Volunteers in Service to America, is a national program focused on alleviating poverty through housing, health, food security, and education. HandsOn's AmeriCorps VISTA members serve as Volunteer Coordinators at the elementary schools. During their year of service, they develop sustainable volunteer programs and strategically access volunteer tutors into the pipeline of pre-school through 3rd grade programs, activities, and classrooms.
The Research
The Literacy by 3rd Grade Program focuses on ensuring students reach reading proficiency by the 3rd grade. Research shows that proficiency in reading by the end of third grade enables students to shift from learning to read to reading to learn. Most students who fail to reach this critical milestone falter in the later grades and often drop out before earning a high school diploma. Currently, the California Department of Education website reports that 22% of Fresno Unified 3rdgraders are Language Arts proficient.
Our Impact
Since the inception of our 2014/15 pilot year, we have seen phenomenal results. Over 725 students within Fresno Unified School District benefited from the program moving them that much closer towards grade level reading during the pilot year. Comparison of Degrees of Reading Powers pre and post literacy assessment results showed that children supported by volunteers improved in key areas of literacy growth such as phonological awareness, reading fluency and comprehension.
• Over 725 students within Fresno Unified School District benefited
• 157 volunteers worked in 15 classrooms in 3 Fresno schools
• 6,017 hours of volunteer service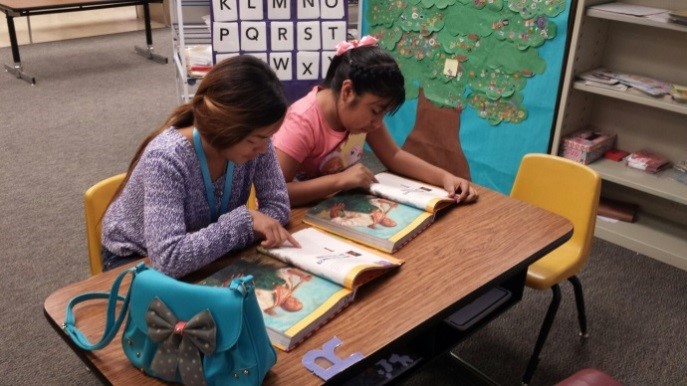 "The program has had a beneficial effect on our students at Lowell. Students have been able to receive extra support from volunteers and it has shown in the students' academic progress. Our Volunteer Coordinator has been able to reach out to find volunteers outside of our neighborhood by recruiting at colleges and universities. It has been refreshing for our teachers and students to know that there are people outside of the community that care about them." -- Mr. Naranjo, Principal at Lowell Elementary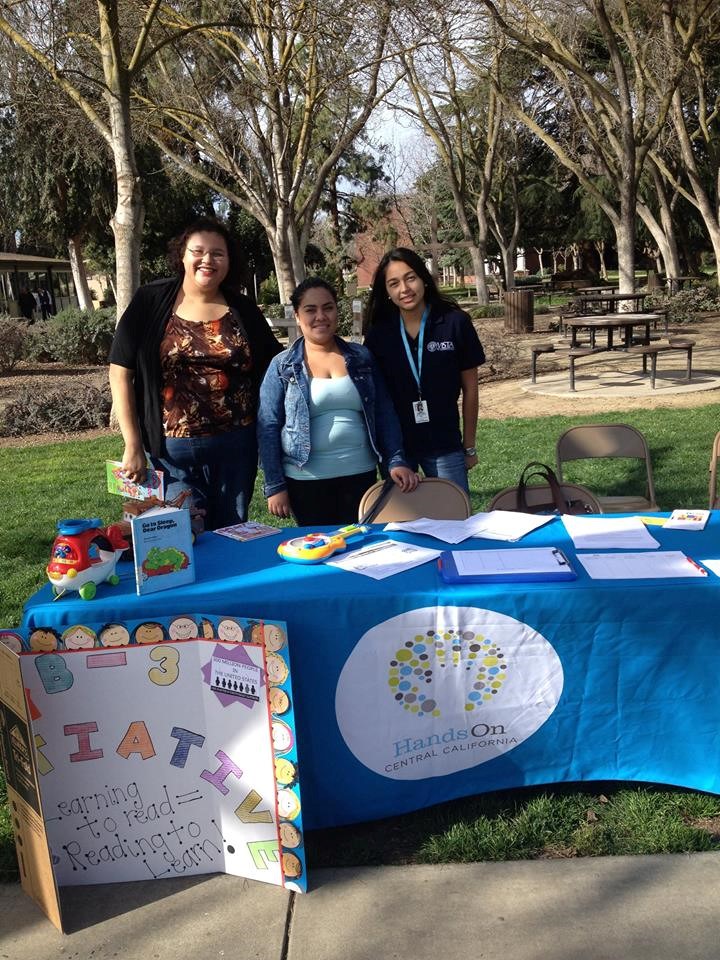 "The volunteer program at Greenberg has had a positive impact on student behavior and student learning. The time that our volunteers work with our students is very valuable. Students need positive role models. In my class, the male volunteer plays a significant role due to a few of my students not having a male figure at home." -- Ms. Ortega, Greenberg Elementary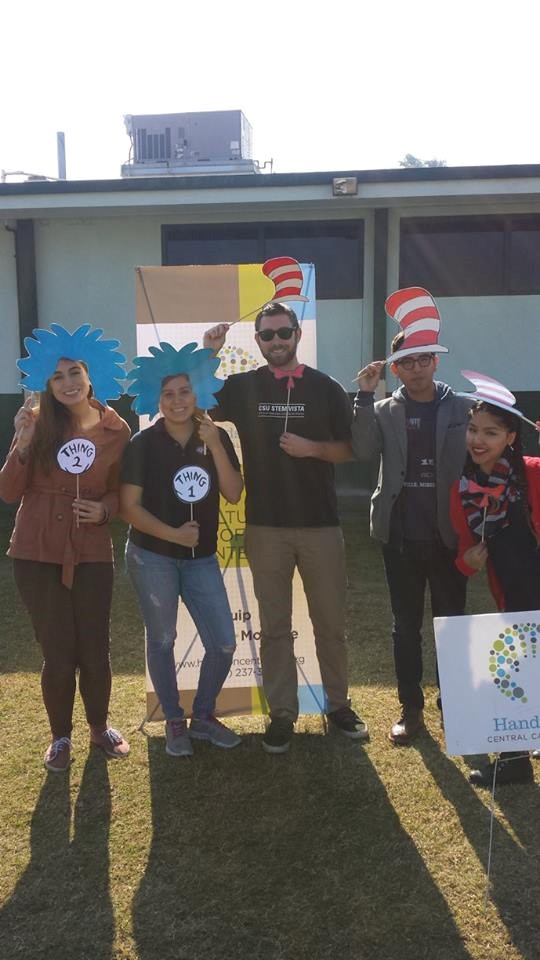 "My experience has been amazing, working with the children has been a success so far. The look on their face when they understand something that they have not before is just amazing! I have seen students understand letters that they did not before. I would definitely keep on motivating the young children to do the best that they can" – Marisol Lopez, Dual Immersion Kindergarten Volunteer, Leavenworth Elementary