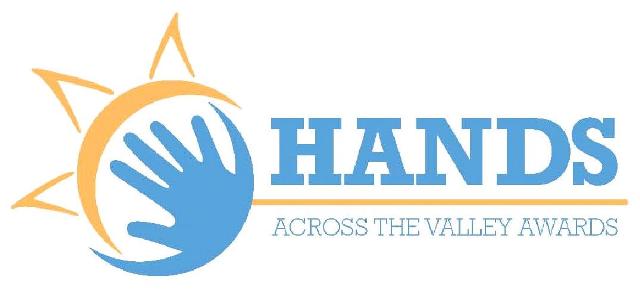 "Volunteers do not necessarily have the time; they just have the heart." -Elizabeth Andrew
In 1968, HandsOn Central California began hosting the annual Hands Across the Valley Volunteer Awards Luncheon in recognition and celebration of our community's volunteers. This heart-warming event honors individuals and groups, who have made a difference by generously giving their time and talent to improve the quality of life in our Valley. The event raises the profile of civic engagement and advocates for citizens to make positive change in their communities.
This event honors individuals and groups who have made a difference by generously giving their time and energy to address challenges in 4 counties: Fresno, Madera, Kings, and Tulare.
We would like to thank all of our nominees and nominators for all the community-changing work they do and for supporting Hands Across the Valley. The winners are listed below

HandsOn Central California received outstanding nominations about amazing volunteers from across the Central Valley. Using a cadre of Central Valley stakeholders to review and rank applications, specific individuals stood out for each category.
________________________________________________________________________________________________________________________________________________
Thank you for your Hands Across the Valley Awards Nominations, due to the COVID-19, we will be postponing our 52nd Annual Hands Across the Valley Awards Celebration.
**For more information contact Sonia Martinez at smartinez@handsoncentralcal.org or call 559-237-3101 for any questions.**
________________________________________________________________________________________________________________________________________________
HandsOn Central California is happy to announce the 2019 Hands Across the Valley Award Winners!
Adult Service Club
Knights of Columbus-St. Anthony of Padua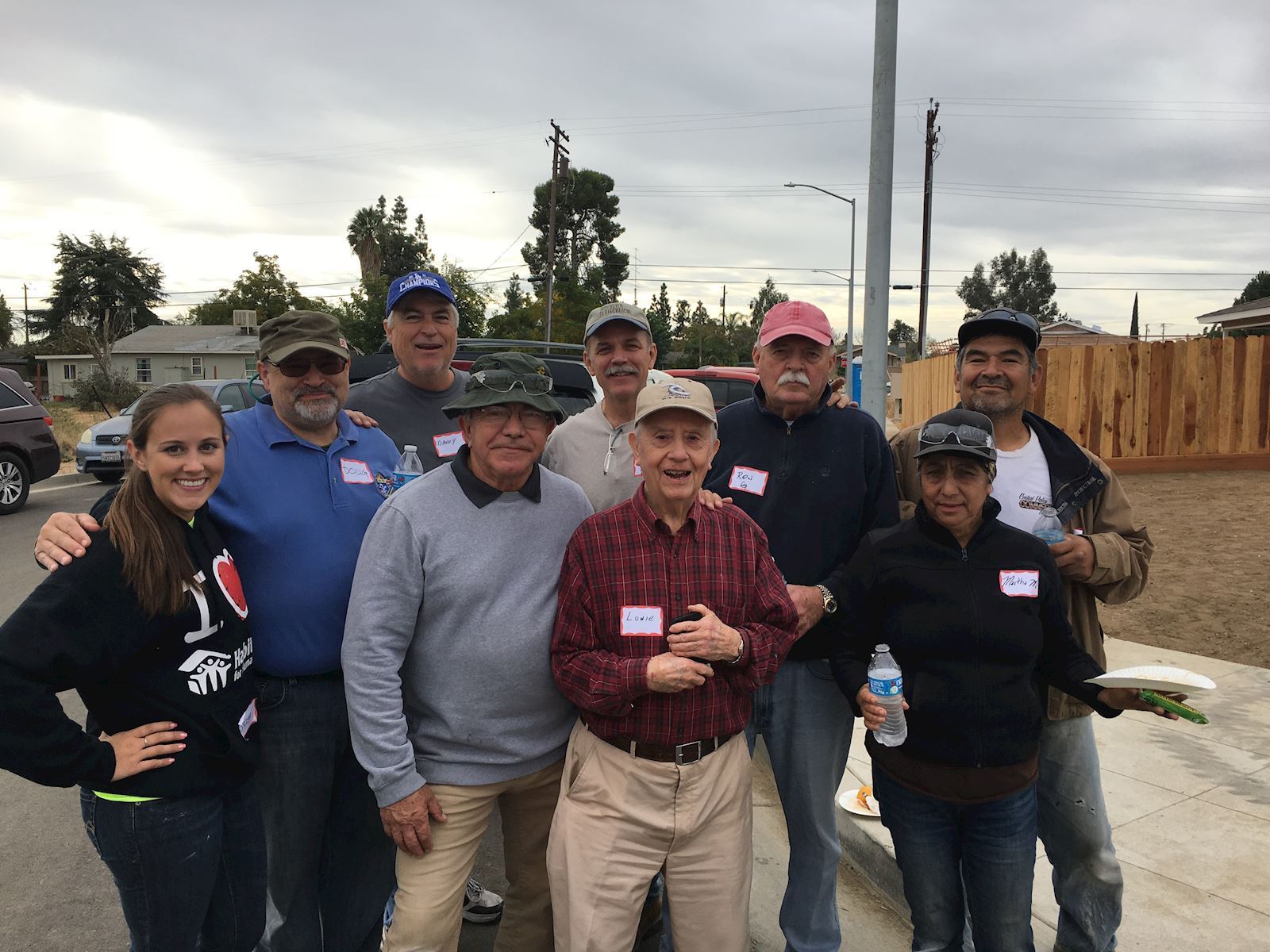 "Through Habitat for Humanity Greater Fresno Area programs, the Knights of Columbus have contributed thousands of volunteer hours to build over 50 homes. Habitat believes everyone plays a role in ensuring everyone has a safe and decent place to live. While many have the same vision, not all take action and consistently respond with the question, what can we do next and how can our group make it happen? The Knights of Columbus, despite losing members, aging and life's constant changes, have reliably and consistently been present and continually go above and beyond to ensure each family is served, loved and empowered. This group has taken a skill, woodworking, and, within their membership, created the infrastructure of the most skilled member serving as a lead to teach those less skilled at the volunteer site. This structure has enabled, not only training of their members and our partner families on millwork, but also put into action an innovated approach to addressing poverty, safe shelter and the issue of affordable housing."- Sarah Pedelty, Volunteer Coordinator, Habitat for Humanity Greater Fresno Area
Adult Volunteer Award
Bryana Johnson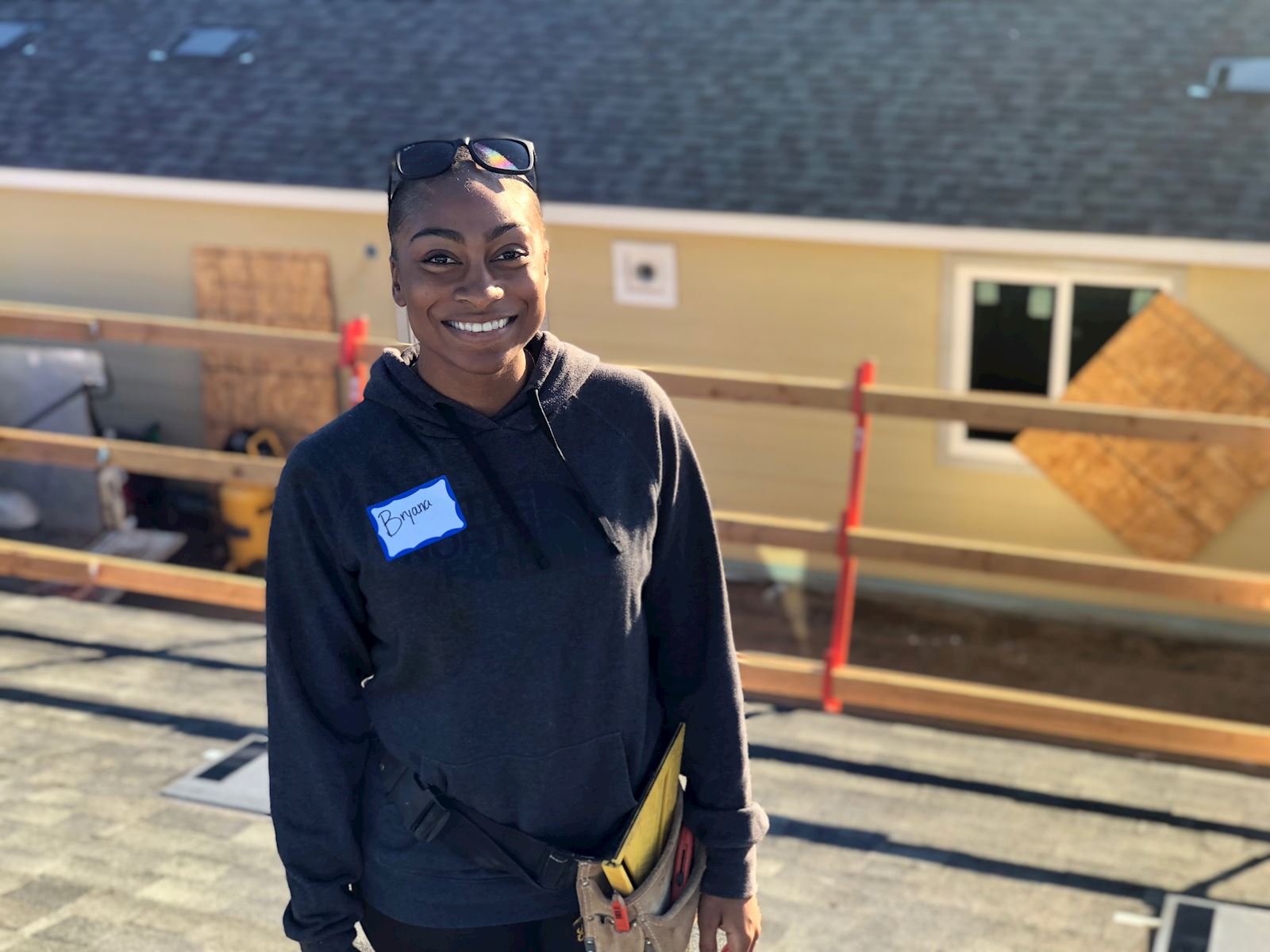 "Bryana has direct impact on nearly 2,000 volunteers each year through her efforts to increase the capacity of the volunteer department and allowing staff to focus on best practices for volunteer management. With her support, Habitat was able to quantitatively and qualitatively evaluate volunteer programs on a monthly basis with an in-depth report at the quarter. Bryana, however, does not just impact the volunteers she directly works with. Her vital role in working with our partner families ensures each family's sweat equity hours are scheduled and tracked to qualify them for down payment assistance in home ownership. She also has assisted with special projects including providing toys for over 300 children in SW Fresno, helping with an appreciation event for over 60 key volunteers, and helping with and bringing additional volunteers to build with partner families. Her almost 400 hours served with Habitat Greater Fresno since Fall 2018 is the foundation that has allowed almost 15,000 volunteer hours to be contributed in the same time span."- Sarah Pedelty, Volunteer Coordinator, Habitat for Humanity Greater Fresno Area.
Ronald Vance
"Ron Vance's work with the West Fresno community has provided a resource that West Fresno and Fresno residents in general can be proud of. Ron has been part of 100-300 individuals and 50 groups through the Block Parties and the gatherings he has organized through Unsung Heroes Living History Project. He takes pride in organizing gatherings, always with a smile on his face and a firm handshake. Whenever Ron and organizing hosts an event (most recently, the 3rd Annual Black History Month Veterans Luncheon on 2/16/19), the attendees look forward to the next event. Each event is engaging, and when the event is held in West Fresno, there is an air of pride and positive vibes throughout the venue. Each event has an exhibit, veteran interview opportunities, and a chance to have a good time with good people. Mr. Vance has made numerous organizations with churches, nonprofit organizations, local businesses, and veterans groups through his work with Unsung Heroes Living History Project. The above discussed exhibit brought individuals and families together that would not be witness to this type of exhibit and gathering. Some of our most impactful local connections are thanks to Ron Vance."- Lisa Daniels, Unsung Heroes Living History Project
Building Healthy Community Award: Organization
Fresno Arts Council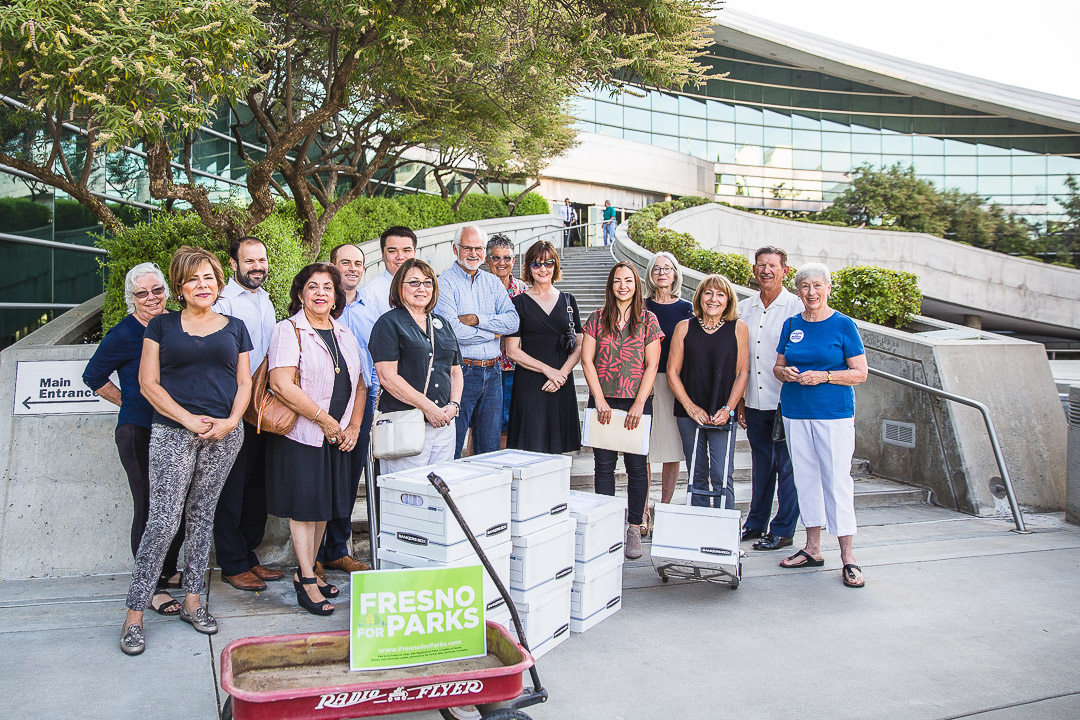 "In 2016 and 2017, the Arts Council began to initiate conversations about uniting the push for parks funding, coming out of the City Parks Master Plan process, with funding for the arts. The Arts Council was uniquely aware of the symbiotic relationship between arts programs they support and the park facilities where those programs often take place. In 2018 the Arts Council became part of the coalition uniting behind what would become Measure P. During the process of drafting the measure, other coalition members strongly agreed on the importance of funding the arts and parks together. The Arts Council became a highly impactful partner in developing and promoting Measure P. Although Measure P did not achieve 2/3 voter approval in November, since the election, the Arts Council has remained engaged in next steps. They have been working proactively to develop a local Arts Master Plan which invites input from disparate voices about current arts programs as well as putting the arts community in position to be ready to effectively and equitably deploy new resources that become available for the arts in the future." –Elliot Balch, Central Valley Community Foundation
Building Healthy Community Award: Individual
Teresa Mena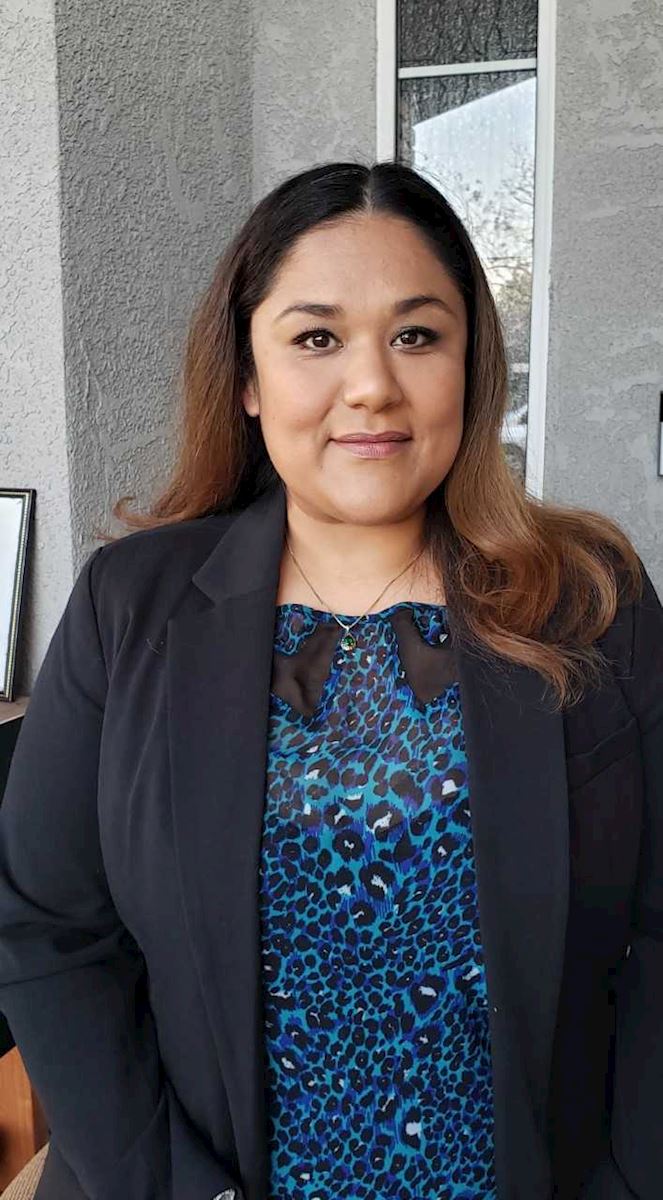 "Teresa became an advocate in 2016, and her first case was one child who was later reunified with their family. She did everything possible for the child to be transitioned back into the home and the family relationship. Teresa worked with the social worker tremendously to get the child back home safely with her family. Teresa has had three cases since 2016 and one case was reunified, and the other become a young healthy adult. She has made a huge impact in the lives of the children she has advocated for because she was there for them when their whole world had turned upside down. She kept constant communication with the social workers and foster parents to make sure the children's needs were being met, and if they required extra help in school, she made sure to contact the teachers and district liaisons to get those children the services they needed. Teresa is very optimistic when it comes to receiving a new case. She has been challenged from one case to another, but she still manages to overcome those challenges and find the best services for her cases. She's advocated for a healthy and successful future and has had positive results. She has made it a point to be a part of everything that is important for that child and their needs. Her approach is unique because she advocates for the best interest of the child. Ever since she became an advocate in 2016, she has gone above and beyond by being proactive."- Alexandra Diaz, AmeriCorps VIP Fellow, CASA of Kings County
Building Strong Families & Children
Jim Tienken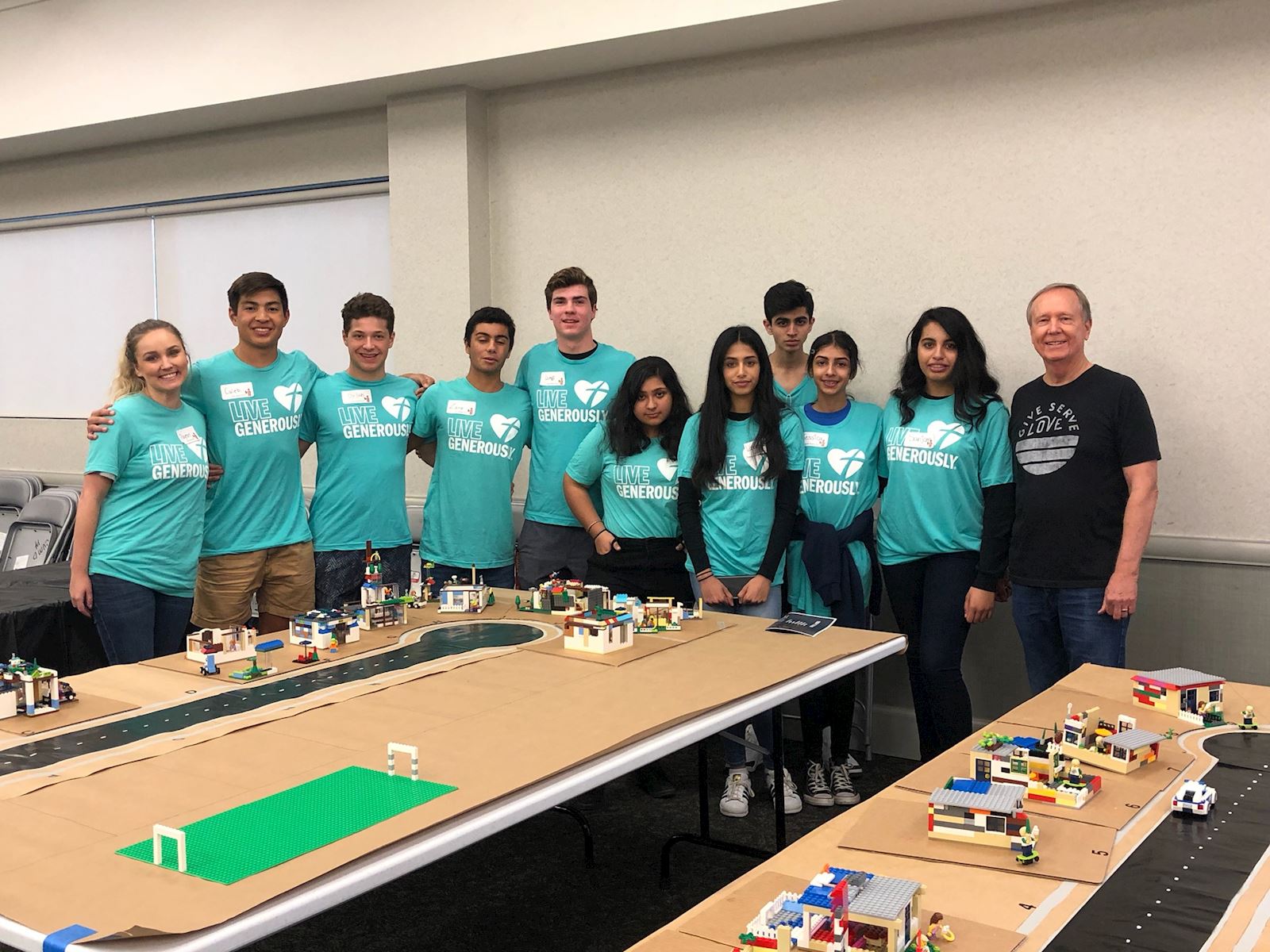 "While we specifically work with Jim in the Greater Fresno Area, his efforts in volunteerism have extended far beyond the Central Valley. Through his mission-work and as a board member of Asian Partner's International, he has provided much needed service in high need areas and instilled a mission-driven outlook on those he has mentored. Locally, Jim's impact is great, not only in participating in projects, but creating a long-term solution through mobilizing of others, specifically our younger generations. While originally participating as a community volunteer, Jim inquired about Habitat Greater Fresno Area's strategic goals to determine how he may help and decided based on his interests and abilities, he may be able to make a difference in our impact on children. While Habitat has always served families with safe shelter, it was challenging to educate and engage children due to age restrictions due to the tasks at our volunteer sites. With a commitment to engaging his church families and his desire to connect all children, regardless of income level or demographic location, Jim researched and designed a Habitat Greater Fresno Area Lego Build. With Jim we have the rare opportunity of working alongside a man who has no limit in his imagination and commitment to not only engaging youth but also encourages the youth to unhinge their imagination and instills an ideal of commitment to the community. This program allows Habitat Greater Fresno Area to interact with youth in all areas including underserved target neighborhoods as a way for youth to advocate learn and respond to affordable housing issues in their own community. Without the leadership, passion, love, and drive of Jim Habitat Greater Fresno Area would not have the capacity to implement a game-changing program to directly impact and serve our local youth."- Sarah Pedelty, Volunteer Coordinator, Habitat for Humanity Greater Fresno Area
Doug Wilkins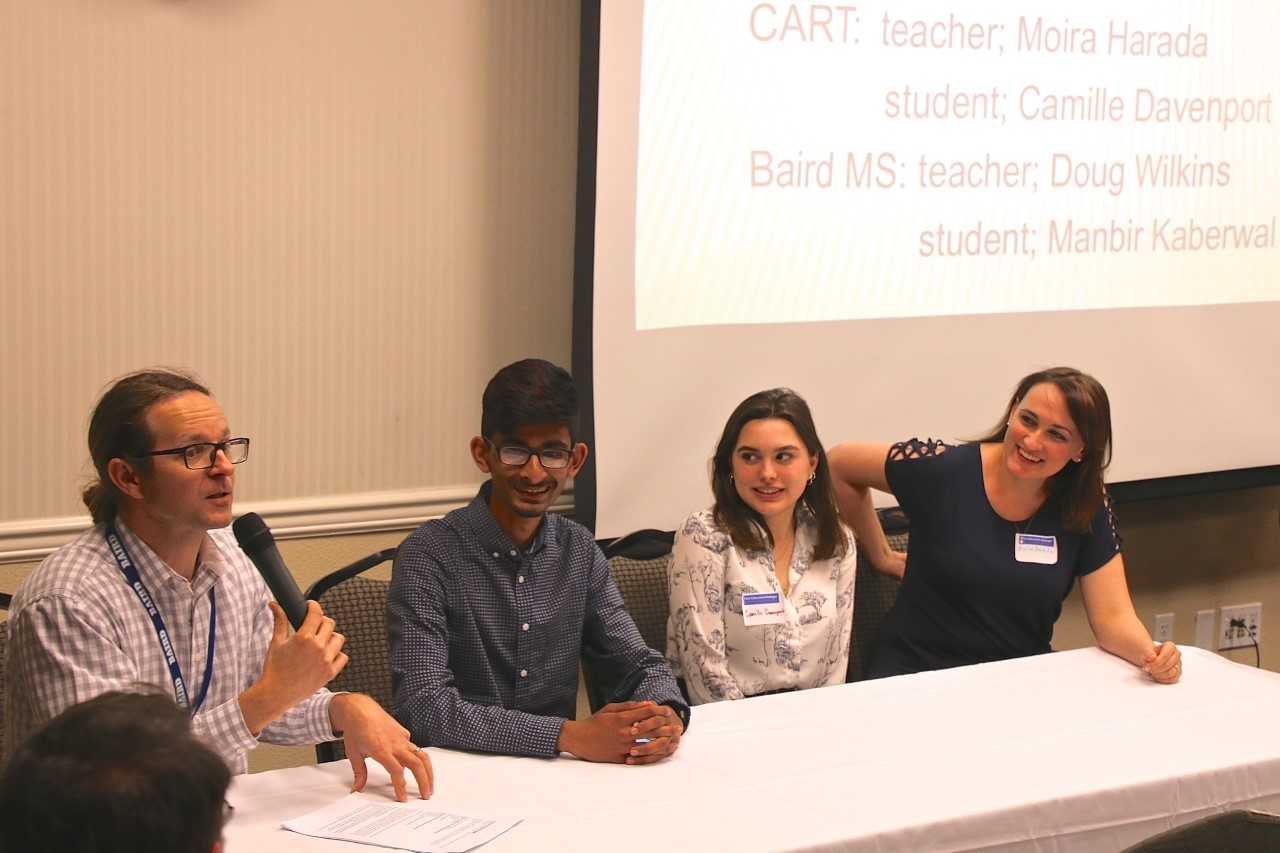 "For the past 3 years, Doug Wilkins has been organizing his US History classes (5 classes per year at Baird Middle School) to organize civic service projects. Those 15 classes each selected a real problem in their school or community. They engage in research to understand the causes, relevant agencies and potential solutions. Then they organize a service project to help solve the problem they chose. That's 450 middle school students who learned to serve their community as a responsibility of US citizenship. Those students are much more likely to be willing to volunteer to help others in their community. I mentioned the environmental service project; planting 240 trees. Most of the projects are social issues. Students are very concerned about mental health, bullying, racial justice, immigration, poverty, etc. This year one class is working on childhood trauma. Doug is central to the process in each class. He connects the service project assignment to the curriculum as it relates to the ideals of our nation and the rights and responsibilities of citizens. He guides the students through the research process and then the action planning of their service project. This requires considerable time spent, beyond his duties as a teacher."- John Minkler, Civic Education Center
Business Volunteer Group
Walmart #449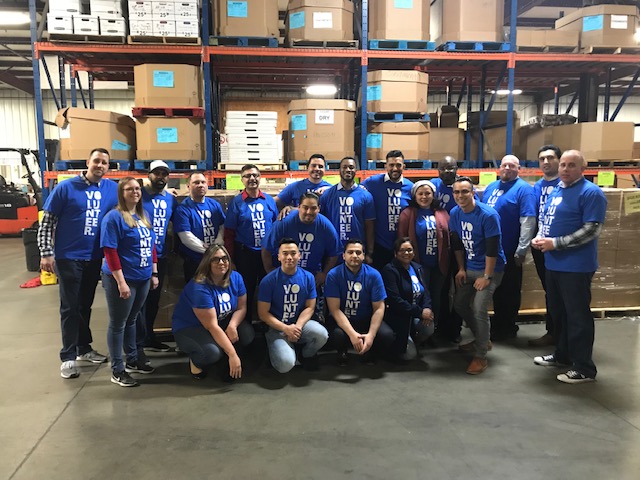 "In 2017, Central California Food Bank had a shortage of volunteers to build 20,000 Holiday Meal Boxes, and Walmart rallied over 50 employees to make sure everything was completed. This was just the beginning of their commitment to help end hunger in the Central Valley. The following year, they doubled the amount of employees and their families volunteering, and they were ready to make a difference. Walmart not only volunteers their time, but they also donate healthy and edible food to partner agencies of Central California Food Bank. They are increasing the amount of nutritious food to help their local communities, and they are also decreasing the amount of food waste being sent to landfills which causes air pollution. As a corporation, Walmart encourages and offers the opportunity for employees to volunteer. As employees, they are community leaders and advocates fighting hunger in the Central Valley. Their passion for feeding their neighbors make them role models and Hunger Heroes in the community." –Jobelle Duka, Volunteer Manager, Central California Food Bank
College Student Volunteers
Britney Quiroz
"Britney has went beyond with her volunteer needs. She always asked what more can she do or if there are tasks that needed to be done. She always informed us she was flexible with her time and willing to move things around in her personal life to help us. A moment I won't forget is when she came in the office helping us with Granville Home of Hope transferring lawn signs to different locations and to and from different cars. She was so dedicated and focused of finishing this task all before she had work! It's her drive to help us complete one task that really makes us appreciate the effort and work she's done! When Britney chose to stay after the Beautification Project helping us clean and pack the car, she definitely was not afraid to get her hands dirty or put in a little more work than most. She was able to meet two board members and got to speak to individuals who were impacted by cancer and what the Garden met for them. It was such great moment to her to experience what she did and was able to put a concrete image to the significance of the Garden. With her help she was able to conquer multiple tasks for our fundraiser event, Granville Home of Hope such as, putting up marketing signs and writing over 200 mailers with a personal note." –Cora Cha, AmeriCorps VIP Fellow, Art of Life Cancer Foundation

Justine Esparza
"Justine has established a strong leadership role at CSUF and has brought committed student activists together to help effect change. She is president of the campus group, People Organized for Women's Empowerment and Representation (POWER) and organized an event with PPMM to talk about reproductive justice and women's health issues. Both our staff and the university's staff were engaged, as well as students. The donation drive that Justine organized at CSUF on behalf of our Teen Success parent-support program had a remarkable impact on the young mothers we serve. Justine's organization of the donation effort collected dozens of essentials and non-essential gifts for the 14 moms in the program and for each of their babies. The mothers not only received necessities such as diapers, baby-wipes and winter clothes; they also received cosmetics and other little things to make them feel special. Justine initiated the donation drive even though she was very busy with her class work and leading a social justice group on campus all during exam time! As a young college student, Justine is also a role model for the Teen Success participants, who are encouraged to complete their education so they can build a bright future for themselves and their children. Justine took the time to show these young moms that she believes in them, wrapping each gift herself and writing a personalized holiday card to each one. We can't stress enough how thankful we are for all that Justine has done for the Teen Success moms and their babies."- Erica Cuellar, Volunteer Coordinator, Planned Parenthood Mar Monte
Katie Craven
"Katie's volunteer service is always extraordinary and meaningful because she always does things for the benefit of others. Katie is rarely asked to do things she just does it. Katie stays informed and has already agreed to commit her time to any event before we even ask. Katie has demonstrated hands-on service by serving as a Co-leader for Troop #5031. Troop #5031 is a new Troop needed assistance in learning and doing all-things Girl Scouts. Katie took it upon herself to be the person to step up and help get this new Troop off the ground and running. She has taken all her knowledge and applied it to serving her fellow Girl Scouts and future leaders of our communities. This is just another example of Katie's volunteerism; she was never asked to take on this position she simply said: "I'll help."- Isabel Aguilera, Resource Development Coordinator, Girl Scouts of Central California South
Community Award for Outstanding Leadership
Ann Gibson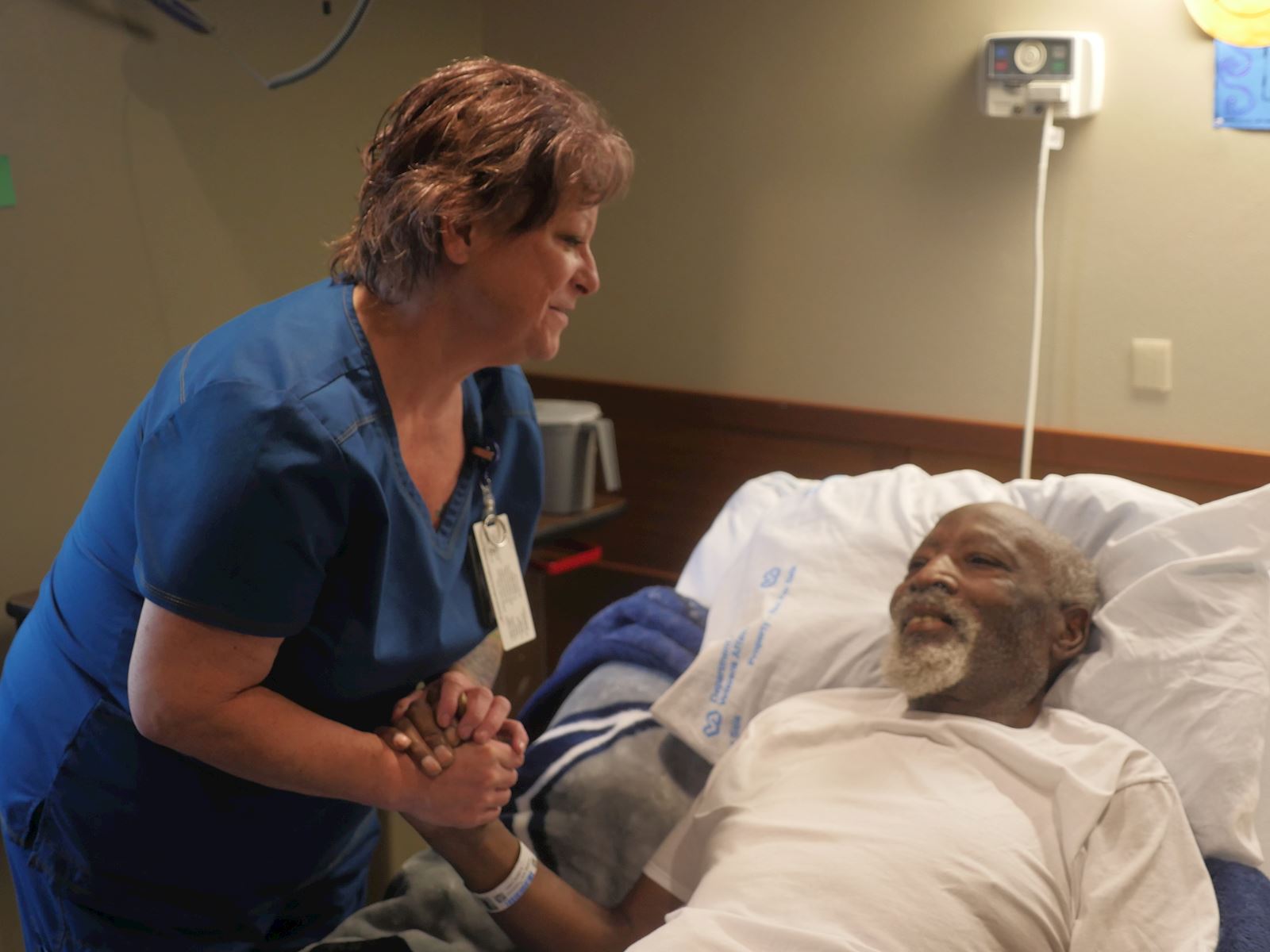 "One area of concern for many communities is the need for personal, empathetic elder care. Many families struggle to care for parents and grandparents. Due to work schedules, distance, finances, etc. it is not always possible for loved ones to be present with a family member who is in the final stage of life. No one should ever die alone. Ann's dedication has ensured no Veteran has died alone in two years. She goes above and beyond in ensuring our nations heroes are cared and die with dignity, respect and with someone who cares. VA Fresno is one of the first VA's in the country to have this program. Ann conducts NVDA orientation, training, and additional annual training sessions. The core competencies: Bereavement, Grief and Loss, Communication and Active Listening, Pain and Symptom Management, End of Life nutrition, Last Hours of Living, Personal Protective Equipment. Ann ensures all volunteers know what is expected of them, that they possess the required competencies and prepares them for the various situations they may encounter so volunteers are both capable and comfortable with this very important volunteer program. Ann is often recognized by family members of Veterans who are grateful for her service. In addition, community hospice organizations who also care for Veterans are grateful to have her as a liaison for memorial events. Ann is recognized and gratitude shown from staff wherever she goes, whether she is sitting with a dying Veteran or conducting administrative work for the program, she is recognized within her department."- Linda Hayes, VA Central California Health Care System
Lifetime Achievement
Hanna Krebs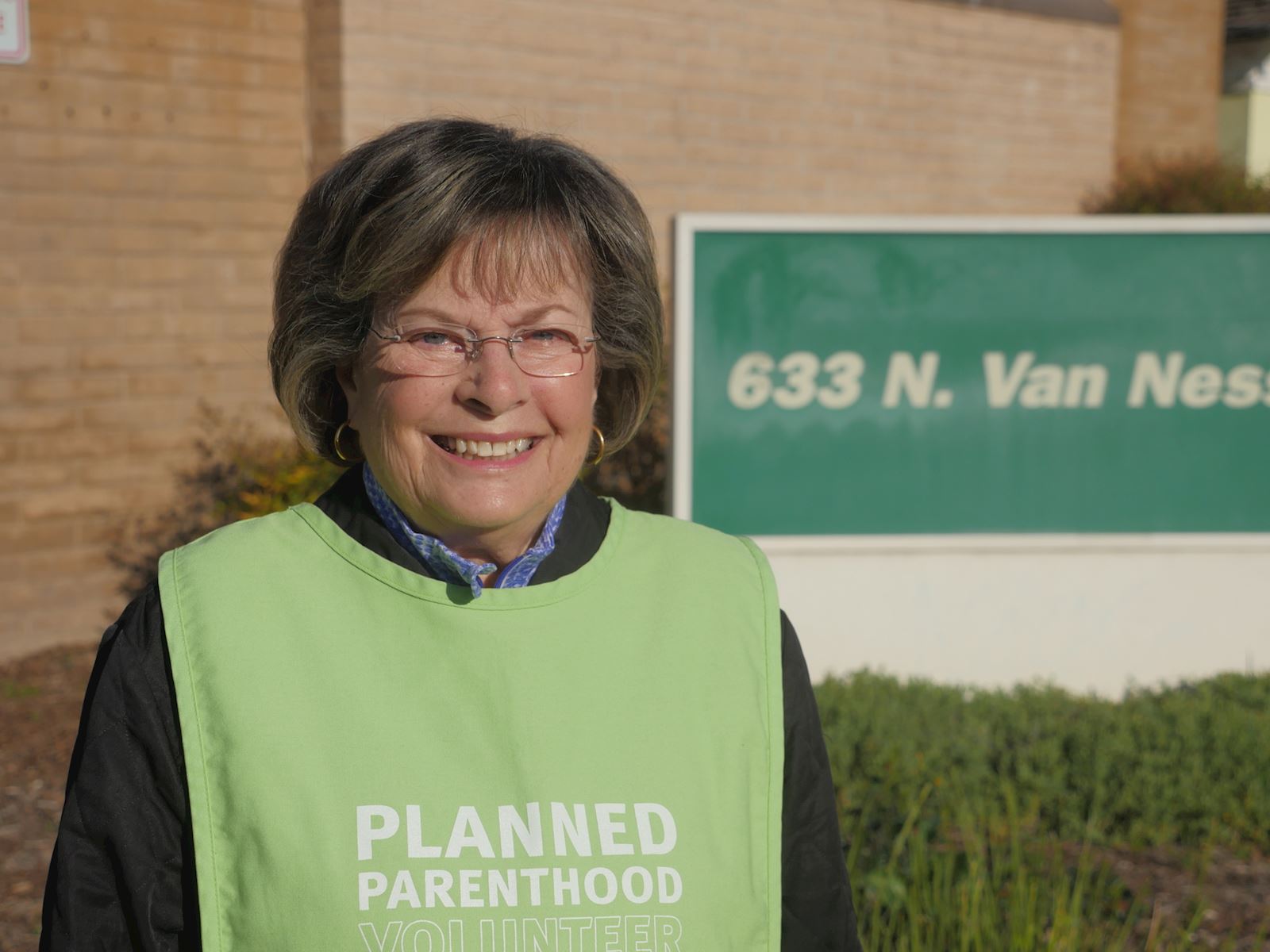 " We are so grateful for her time and energy in helping patients who are often at their most vulnerable when they come to our health centers for care. Hanna Krebs has a unique approach to volunteering with PPMM in a way that encompasses the three pillars of our mission: health care services, education and community advocacy. She contributes to our education mission by participating in PPMM's community Ambassador Program, informing others about our services and ways to protect access to these services. She tells people about the care available at our local health centers and how they can join our local group of supporters and volunteers. The central motivation for Hanna's volunteerism is her dedication to influencing public policies that will promote social justice in her community. Hanna can always be counted on to attend PPMM rallies, events, and marches that support our mission and promote human rights. During the election season, Hanna is also dedicated to helping with voter-registration drives and informing people about why their vote matters to help protect and promote our services for those who need them most. We are so grateful to Hanna for how she has tirelessly and steadfastly contributed to PPMM and the community we serve. We are so lucky to have her on our team of volunteers!"- Erica Cuellar, Volunteer Coordinator, Planned Parenthood Mar Monte
Youth Service Club
Church of Jesus Christ of Latter Day Saints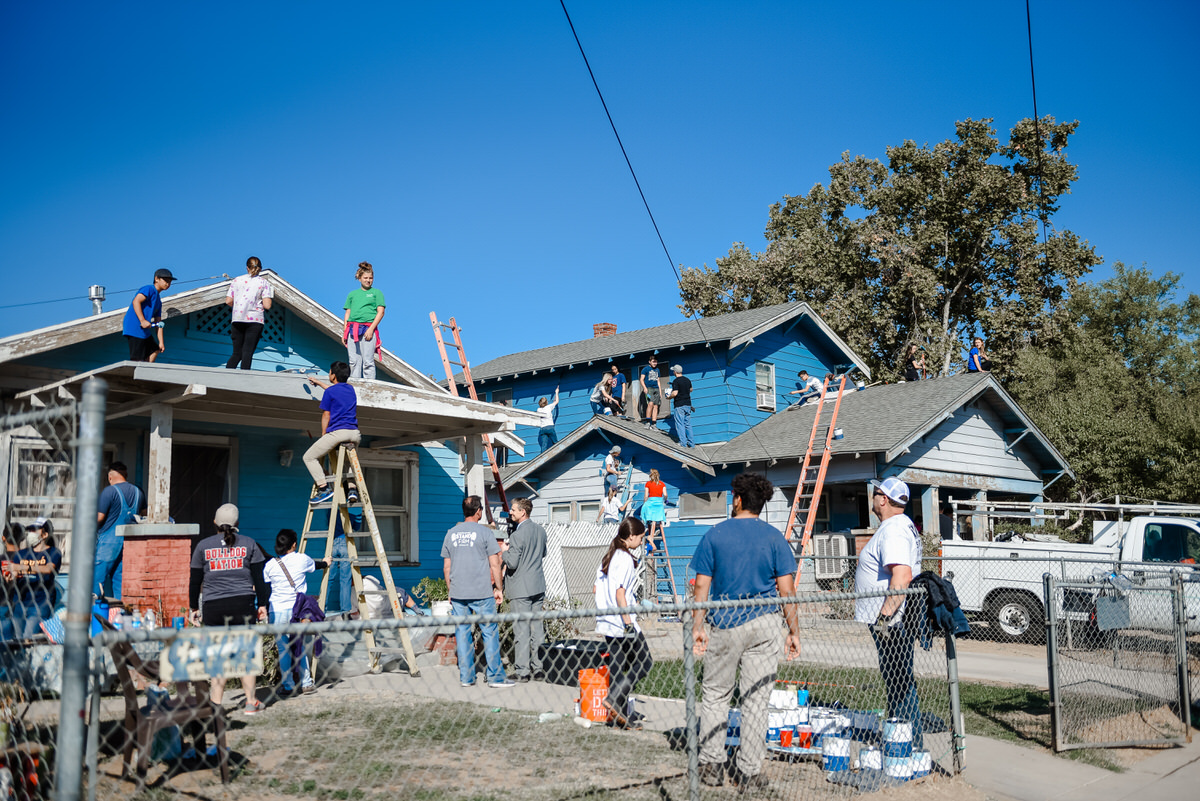 "The Church of Christ of Latter Day Saints has a culture of service to others. They encourage their members to get involved and serve their community all year long. This year they planned a day of service which included 500 youth members who worked to improve the lives of residents in 6 South Fresno neighborhoods. The LDS Youth Service Project worked with the city of Fresno Neighborhood Revitalization team to improve the lives of residents in 6 South Fresno neighborhoods. Youth painted 3 homes for disabled and low income families. They worked on 6 school beautification projects which will improve the atmosphere for students who attend them. They cleared up alleyways, cutting down overgrowth, and removing rubbish making neighborhoods safer and easier to access for residents. Youth met residents who live in the area inspiring them to take ownership of the neighborhoods safer and help keep their alleys clean. The church paid for all the supplies and equipment that could not be borrowed to make the day of service happen. Adult church members helped supervise and oversee the youth service activities which were commendable and admirable based on the sheer number of volunteers lone. This was the largest single neighborhood revitalization event to date. The church members were so well organized that working with them was a pleasure. Our organization learned a lot about organizing large groups from working with them. This event showed us what was possible when organizations come together and mobilize large groups of volunteers." – Alice Green, City of Fresno Neighborhood Revitalization Team
Youth Volunteer
Sandra Santiago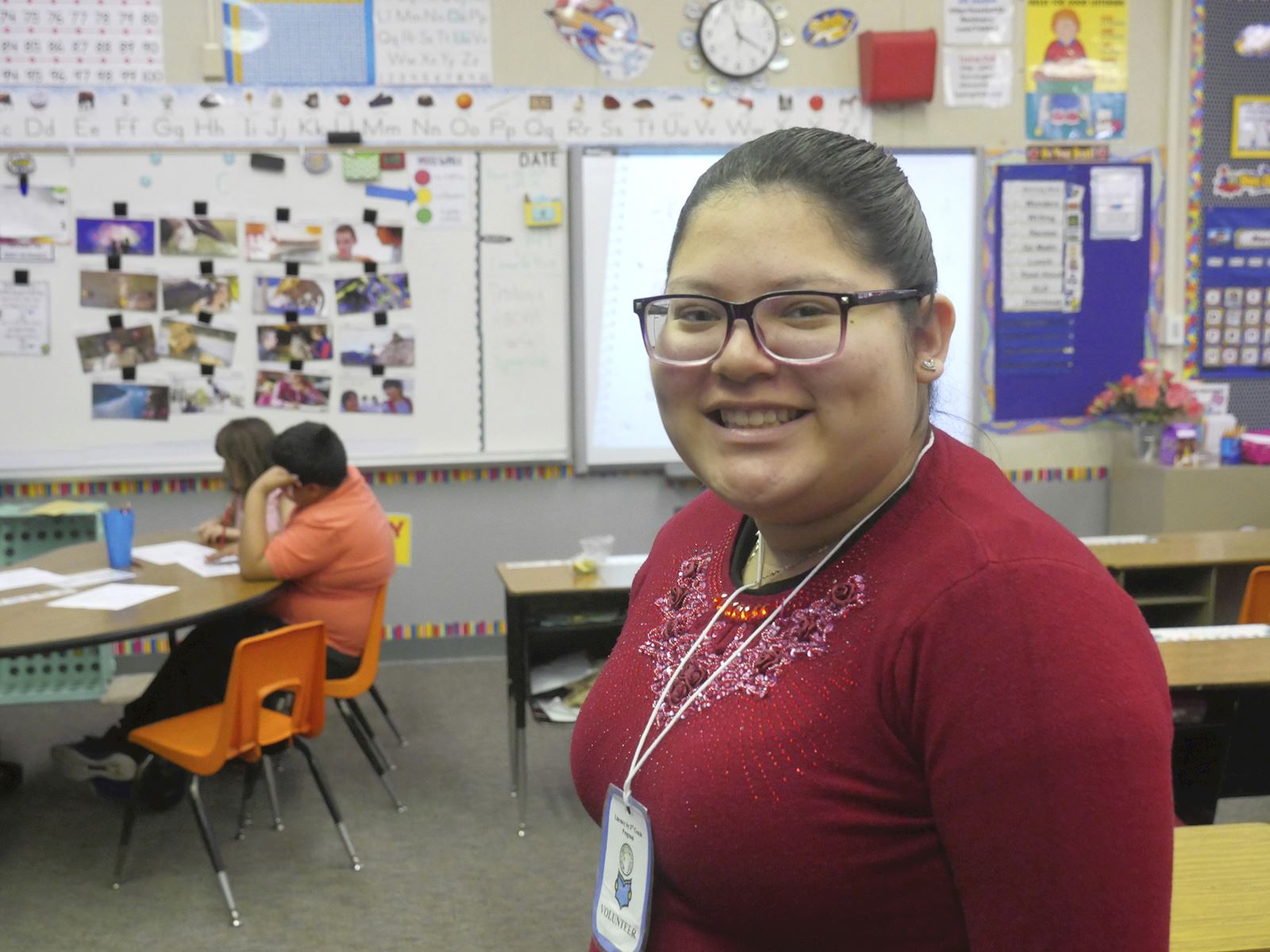 "Sandra is a go getter. At 14 she already has experience as a math tutor and a librarian assistant. Her graduation expectation is in 3 years rather than 4, with a 4.0 GPA. And despite all that she has on her plate, she still seeks to help students at her former elementary school. She choose to spend her time helping in the library as well as tutoring a fourth grade class. When Sandra first came to orientation, she sought to help out as much as she can. This including aiding the librarian, helping out in the classroom until the end of the day, and then continuing to assist in afterschool. All done three days a week as well while working towards her high school diploma on the other two. And while this did prove overwhelming at first, she planned to slowly add onto her volunteer time until she could adjust to her desired amount of volunteering. She is doing all she can to help these kids, even while still going through general education herself. And reaching out this far has greatly improved the students in these areas. Sandra has built connections through her own experience with Burroughs Elementary. She attended here during her time in elementary school and seeks to give back to the school and its students. As a high school student, she is using her known knowledge in both tutoring and library assistance, to aid the school in its volunteer needs." – Vanessa Castro, AmeriCorps VISTA, Burroughs Elementary